Solving The Problem: Basement

---
At Americrawl, years of hands-on experience and aggressive education in crawl space and basement science have resulted in unsurpassed solutions. Our vast storehouse of advanced methods and proven installations provide custom remedies for every foundation imaginable. Patented systems include a Lifetime Transferable Warranty that applies to the home, regardless of ownership change. We look forward to giving your foundation a "physical," and curing your crawl space and basement headaches with an applicable treatment.
Back: Systems & Solutions
Basement Waterproofing in Indiana, Eastern Illinois, Western Ohio & Northern Kentucky
How to Fix a Wet Basement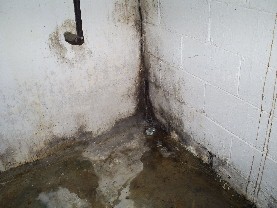 Basement Waterproofing is not a do-it-yourself project. It involves some understanding of what causes a basement to leak and the various methods for repair. Americrawl is a qualified and certified basement waterproofing company in Indianapolis, Central Indiana (serving greater Indianapolis, Indiana, Kentucky, Ohio, Illinois) Americrawl knows how to fix a leaky wet basement, and keep it dry all the time. Call us or fill out our form for a Free Basement Waterproofing Quote and Inspection.
Who We Are. Americrawl is a highly trained team of basement waterproofing experts. Our production and service departments, system design specialists, and customer service people are trained and certified in the latest technology of Basement Waterproofing, and always try to go that extra mile. Read more about us.
Basements are imperfect concrete structures built in soils that vary from region to region. Water in the soil leaking into basements is a problem that has troubled homeowners for more than 100 years in the Central Indiana, and midwest region. This water will enter the basement through the walls, floors, and joints between them. Over the years, contractors and engineers have developed a wide variety of methods to keep basements dry. Some of these methods are more effective than others.
There are many possible solutions, including:
Exterior Excavation to Footer Drain
Interior Subfloor Drainage System
Interior Baseboard Drainage System
Negative-side Sealant
Among the best of these methods is to install a drainage system that will reduce or eliminate the possibility of clogging with mud. Americrawl has designed a system specifically designed to be installed in the subfloor of your basement, and out of the "mud zone". Many homeowners will go years without a water problem and then develop one due to the existing exterior footer drain clogging with mud.(See clogged drain system picture on right)
Another challenge for subfloor systems is to set up the system to accept water from the walls without leaving a large unsightly gap at the edge of the floor which can collect dirt and debris from the floor - another potential for clogging the drain.
Americrawl uses the AkwaGard ® Basement System designed to meet these challenges and keep your basement dry permanently. As seen in the diagram below, the AkwaGard ® Style Basement Drainage System has been proven by university studies to be the "most effective" interior drainage system available. Out performing both the "baseboard" drainage system and the "top of the footer" drainage system, the AkwaGard ® drainage system will move more water faster than any other interior system available.
Studies Prove The AkwaGard ® System as "Most Effective"
French Drain in Indiana
Americrawl installs a state-of-the-art French drain (aka drain tile) system called AkwaGard® – The most effective system available today.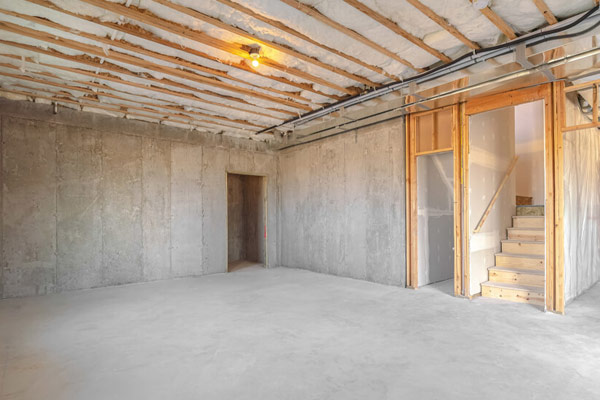 What makes AkwaGard® much more effective than a basic French drain or drain tile system is its design. AkwaGard® is specially engineered to sit beside the basement footing, keeping it up out of the dirt and mud (the Mud Zone) and making it highly resistant to clogging. A special "L" flange also makes a clean edge at the basement wall and prevents dirt and debris from falling into the system. The AkwaGard® Basement System will route all water infiltration to a lift station, or basment Sump Pump. Americrawl will help you choose the right Sump Pump System for your home.
Our Central Indiana service area includes: Indianapolis, Anderson, Avon, Bloomington, Brownsburg, Carmel, Columbus, Crawfordsville, Fishers, Franklin, Greenwood, Greenfield, Kokomo, Lafayette, Lebanon, Martinsville, Marion, Muncie, New Castle, Noblesville, Richmond, Terre Haute, Westfield, Whiteland, Zionsville and the Greater Indianapolis Area. Call or Contact Americrawl for the best French Drain waterproofing system available.
History of French Drains in the Ohio Valley
Drain tile and French drain first started to be used in basement waterproofing projects in the 1920s. Originally designed with clay tile, French drains and drain tile piping were designed by Henry French. Given the time, this was an excellent solution. Today, this drainage system lives on,however, since the 1990s, a more effective alternative has been developed – the AkwaGard ® drainage system.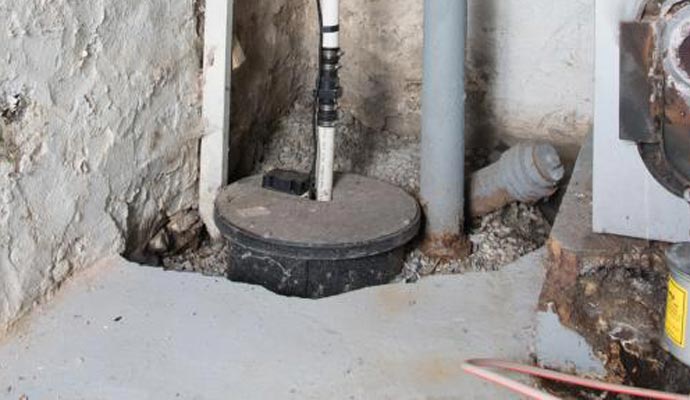 Older French drain systems were usually designed with clay tile sections laying end to end allowing water entry at the seams. This eventually lead to clogging with soil and tree roots.(See Picture on Right)
All over Indiana and surrounding states, Americrawl has pulled out several clogged, French drain and drain tile waterproofing systems.
Let Americrawl install a basement system that will solve your wet basement problem once and for all - and we supply a written, transferable lifetime warranty on our waterproofing system.
For a free inspection and estimate on the state-of-the-art AkwaGard® French drain or drain tile system in Indiana or surrounding states, call 1-888-882-7295 or use our contact page online.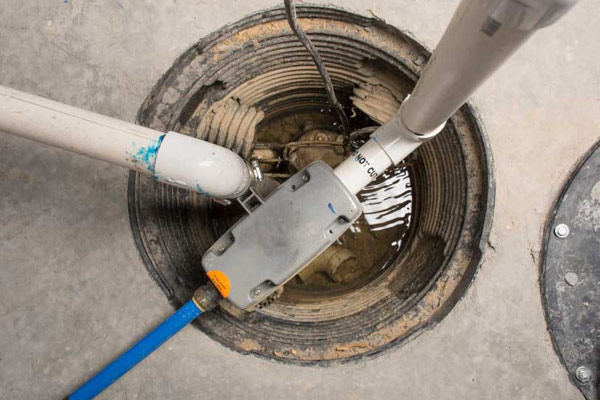 Rarely will a basement drain system be able to void without a lift station or sump pump system. Americrawl has the most advanced sump pump systems available on the market today. ...CLICK HERE... to see our available sump pump options.
SealFlex™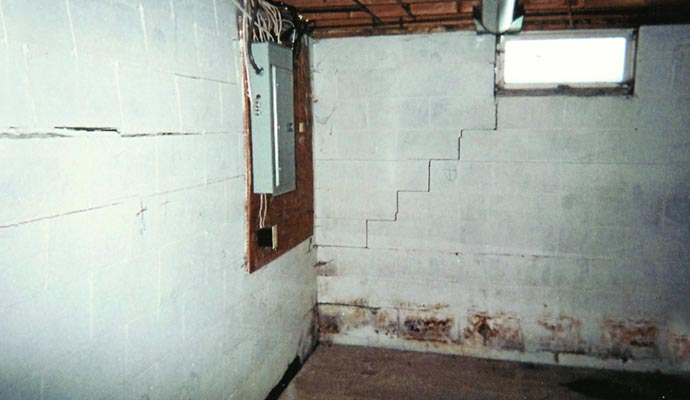 A crack in a poured wall is generally caused by concrete shrinkage and this shrinkage will continue for three years—even longer—after the walls are initially poured. Continued factors such as structural settling and soil expansion and contraction can worsen cracking and separation. A long-term, flexible solution is needed to permanently repair the crack, even during continued wall movement.
Injection sealants are a proven innovation in crack repair, yet continued shrinkage of the wall, structural movement and other factors have caused these repairs to eventually fail.
Therefore, if your repair method is injection alone, the crack will often get larger and re-leak. Americrawl searched for a better way and we have found it! The SealFlex Crack Repair System is a permanent solution! The crack is sealed with a special flexible sealant on the surface of the crack from top to bottom. This bead will slow, and in many cases stop, the flow of water through the crack.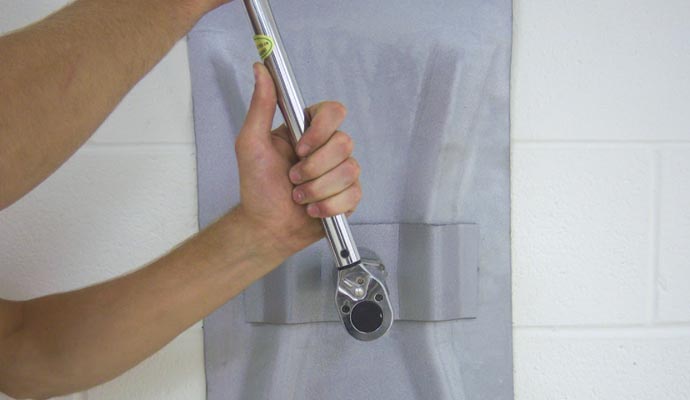 Then a strip of 3 1/2" wide, beveled SealFlex open cell foam material is affixed to the sealant, tucking it into the AkwaGard waterproofing system or drainage created at the floor. An overcoat of special sealant is applied over the SealFlex foam strip, overlapping onto the concrete wall at least 2" on each side.
The beveled foam strip is covered completely, creating a sealed patch from the top of the crack to the bottom. The beveled foam is a bond breaker between the top coat of the sealant and the wall and serves to wick any water that gets past the first bead of sealant down to the drainage below. The SealFlex Wall Crack Repair System will never crack or leak and can flex as much as 3/4", making it a dry, permanent solution for wall cracks!
BriteWell™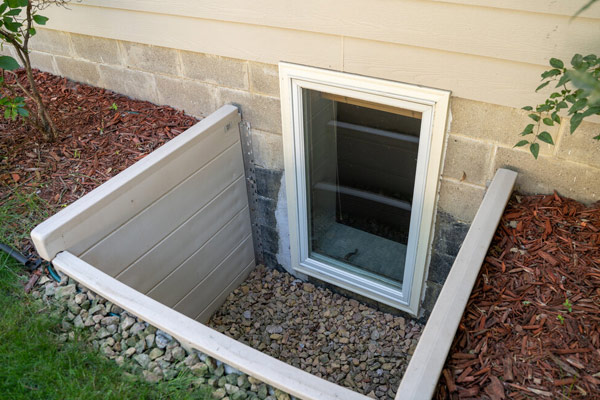 If your window wells are rusty, ugly, open at the top (or even absent), they can be dramatically improved. Window wells without covers let in leaves, debris, rodents, rain and gutter overflow. The dirt bottom allows weeds to grow and mud to splash up onto your windows. All this makes for an unattractive view from inside the basement—the very space you want to improve.
Americrawl offers a great product called BriteWell basement window enclosures The light-colored BriteWell window well features a sturdy, clear cover that keeps out leaves, debris, animals and rain, and a bottom that prevents weed growth. One of BriteWell's best benefits is that its clean, light-colored floor causes sunlight to bounce back into your basement and brighten a space that almost always can use more light. Ask Americrawl about BriteWell basement window enclosures, especially before having new windows installed.
DecoWall ™ Panels
You don't have to put up with ugly, damp basement walls anymore. DecoWall Panels is a waterproofing paneling system that will dramatically improve the appearance of your basement. The panels provide a clean, bright, maintenance-free and semi-finished look for the walls while directing any leaks or water vapors to a water management system at its base.

Waterproof DecoWall Panels are mechanically fastened to existing basement walls, eliminating the need for undependable adhesives. And they're guaranteed to never warp, rot or fade.
Forget paints, sealers and other temporary fixes for unsightly walls. If your basement will remain unfinished, and you want the nicest look possible, this is your answer for a dressed-up, permanent basement wall solution.